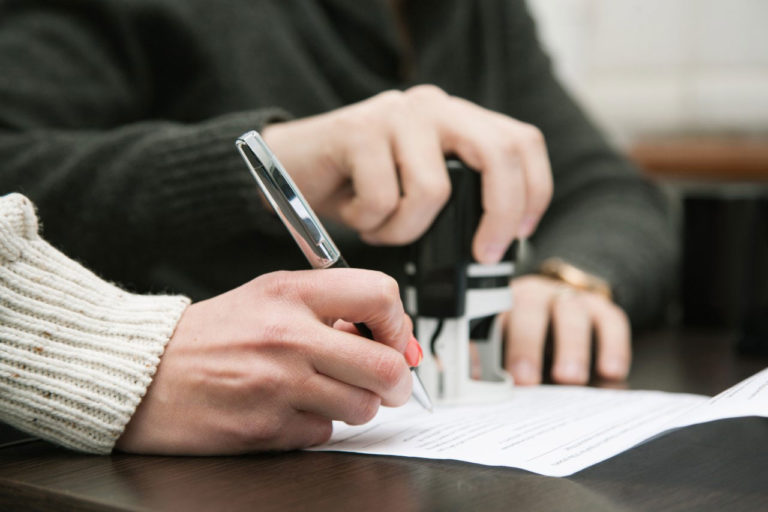 It is remarkable how in such a short time coronavirus has profoundly impacted how we all work and live. More than ever before, it is important to be flexible and innovative. We may not be able to do things as we have always done them, but we often find a workaround.
In the practice of law, we routinely deal with documents that must be signed and sometimes notarized. We have long had the ability to forward documents by text or e-mail for electronic signatures. It is good to know that Kentucky law affords legal recognition to electronic signatures and contracts: https://apps.legislature.ky.gov/law/statutes/statute.aspx?id=49520
Typically most of our clients want to see us in person and we have used this technology just occasionally for people's convenience. Now that people can't get out, electronic signatures are saving the day. Programs like AssureSign and DocuSign are simple to use. Our clients get a text or e-mail (whichever they prefer) with clear instructions on how to sign. When they complete the document they get a signed copy to download and a confirmation that we have received it. 
Sometimes we have documents that must be notarized (signed before a notary who is authorized to confirm the identity of the person signing). Luckily, it is possible to notarize documents remotely in Kentucky. Here is a link to the recently enacted statute: https://apps.legislature.ky.gov/law/statutes/statute.aspx?id=49520
Most of our case managers and legal assistants are notaries. We can use Skype, Zoom, Facebook Messenger video, or another similar program to witness signatures. We must be able to see the document and the person signing it. We must have personal knowledge of the person signing and view appropriate identification. We record the video and keep a copy of the recording in the client's file.
We look forward to being able to greet clients with a handshake and review documents shoulder to shoulder again. In the meantime, we hope it eases some worry that we can continue to move work forward while our clients are sheltered safely at home.