Crocker Law Firm Virtual Consultations
It has been one year since the first case of COVID-19 was diagnosed in the United States, and since then people and businesses alike have been trying to find a "new normal."
In both Kentucky and Tennessee, we have seen local restaurants close their doors, but we have also seen the community rally around small businesses of every kind to ensure their survival. At Crocker Law Firm, we are fortunate that we were already experienced in offering free over-the-phone consultations and secure ways to sign clients up via email and text messages.
Just like countless other small businesses, we recognize that the pandemic will have a lasting impact on the way we serve clients, and the way that Crocker Law Firm supports our community. Below is a list of ways that we plan to continue to ensure the health and safety of our clients, and support other small businesses:
Ensuring that all COVID-19 safety guidelines are followed in our building, including providing appropriate PPE (masks) and hand sanitizer
Cleaning common surfaces between each use
Offering to meet with clients remotely
Consistently ask for feedback from our clients on how we are doing
Continuing to support our community, buying local and supporting local charities
Crocker Law Firm Personal Injury Lawyers will come to you.
In addition to these efforts, we will continue to travel to our clients who cannot come to us.
During COVID-19, we have allowed employees to work from home, and we all wear masks when we work in the offices in Bowling Green or Hendersonville. We have had court hearings, depositions, and mediations via video chats over Zoom, Microsoft Teams, and Google Hangouts. We created secure document drop off boxes for clients, and we bought more cleaning supplies than we thought possible.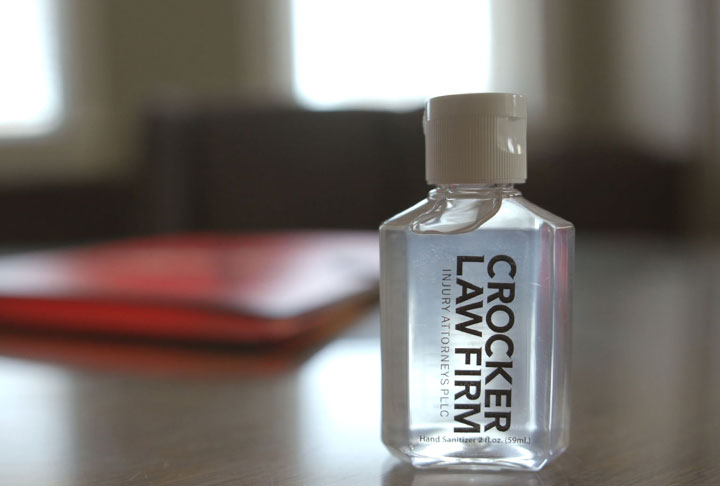 There is no denying that we have had to pivot during the pandemic, but no matter what changes are ahead in 2021, one thing will remain the same: we will continue to find ways to serve our clients and keep their cases moving.