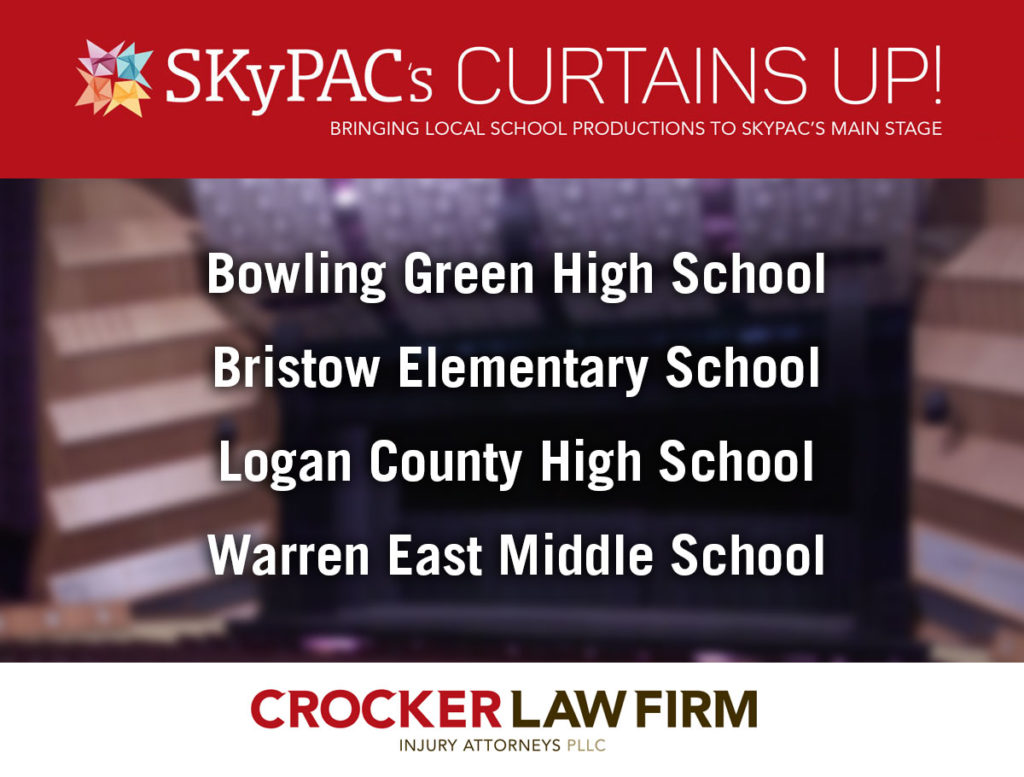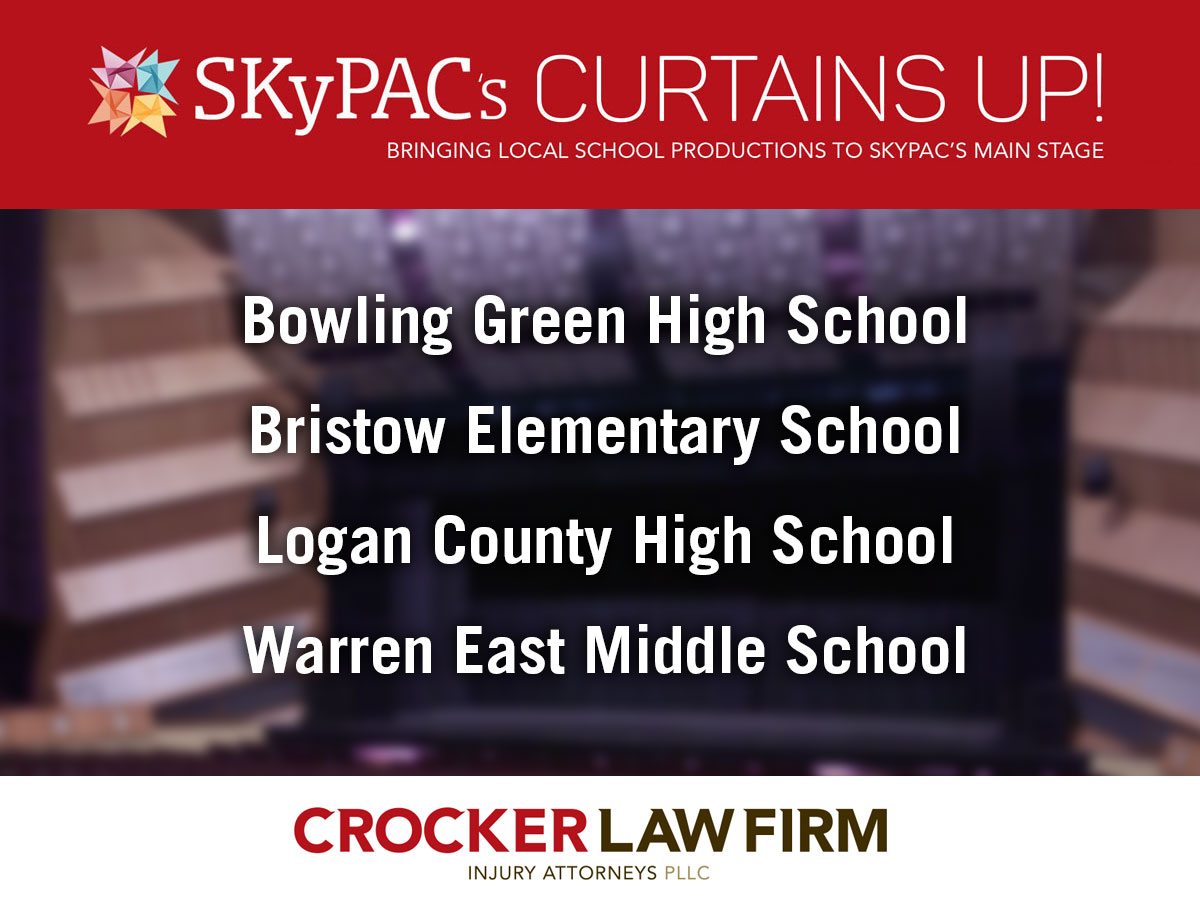 SKyPAC Curtains Up Arts Education Program
The Curtains Up program at SKyPAC offers K-12 schools within our 10 county service area in South Central Kentucky the opportunity to apply for free rental space and equipment usage in one three performance venues. Schools can choose from the SKyPAC's main hall, Carol Wedge Studio Theater at SKyPAC, or the Capitol Arts Center to host their performance. The selected space will be provided free of charge for one set-up day, dress rehearsal, and one performance day and includes SKyPAC owned equipment.
2019-2020 Curtains Up! Schools Announced
Bowling Green High School
Bristow Elementary School
Logan County High School
Warren East Middle School

For more information on SKyPAC Curtains Up, or about SKyPAC, you can visit www.theskypac.com
Crocker Law Firm 2018-2019 SKyPAC Curtains Up Season Recap
Curtains Up provides area students the chance to perform where the stars perform. Crocker Law Firm was proud to sponsor the 2018-2019 season. The arts and arts education are very important in teaching critical skills to students, such as creativity, teamwork, cultural awareness, and confidence. Curtains Up is a wonderful SKyPAC program that we are very excited to be a part of.
2018-2019 SKyPAC Curtains Up Schedule
Logan County High School's Music Department Program – December 4, 2018 at SKyPAC, starting at 7 PM.
St. Joseph School's Christmas Program – December 11, 2018 at SKyPAC, starting at 6:30 PM.
Beauty and The Beast Jr. by Cub Run Elementary – Tuesday, March 19th, 2019 at 7:00PM
Alvaton Elementary: Little Mermaid Jr. – Tuesday, March 26th, 2019 at 7:00PM
For more information on SKyPAC Curtains Up, or about SKyPAC, you can visit www.theskypac.com