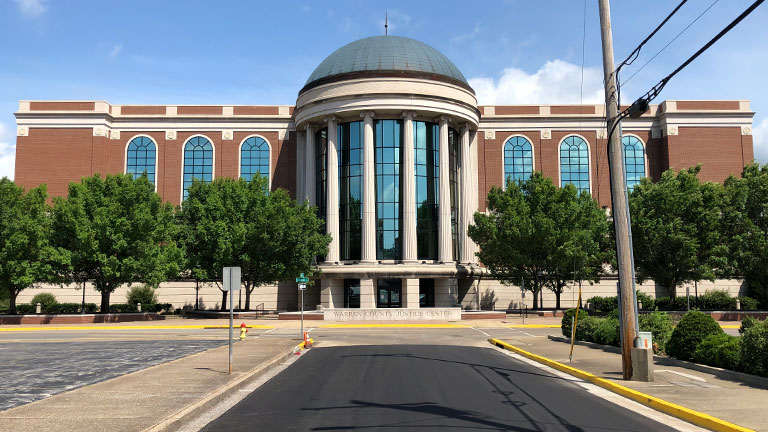 The Basics of Jury Duty in Kentucky
Part 1 of 3
Recently I was called to jury duty for the first time. If you are a resident over the age of 18, have a valid driver's license, are registered to vote, or have filled a Kentucky individual tax return you are a potential juror. The court randomly chooses jurors from this master list and sends a summons 30 days before, requiring you to report for jury duty.
The summons includes a form that you need to return in five days. Questions include general contact information to help the court determine if you qualify to sit on the jury.

To qualify for jury duty, you must be:
a U.S. Citizen
over the age of 18
a resident of the county where you are being asked to serve
speak and understand English
not under indictment for a crime
not have a felony conviction (unless you have received a pardon, partial pardon, or the conviction was vacated, dismissed, and expunged)
not served on a jury in the past 24 months
What happens if you ignore a jury duty summons?
Ignoring the summons will not get out of serving on a jury, and could lead to a judge issuing a warrant for your arrest.
If qualified, you are required by law to be available for 30 days. I was able to attend the days I was assigned, but if you can't and have a valid reason, you can ask for a different month. If it is an extreme inconvenience, undue hardship, or public necessity, the judge might excuse you. The court carefully reviews these requests and does not often grant them. If you need to be excused because of medical reasons, make sure to include a doctor's note.
But what about work? You won't lose your job if you are called for jury duty. Your employer is required to release you from work to serve on a jury but is not required to pay you for your time away from work. The Commonwealth pays jurors $12.50 a day for your service.
The first time you appear for jury duty, the judge will describe the process and the requirements of you as a juror. Just because you are called does not mean you will serve on a jury. There might not be any jury trials scheduled, or you may not be selected for a specific case.
In the end, I did not serve on a jury because there were no jury trials that month. I was given a schedule and asked to call the day before to see if I had to appear. Serving on the jury is a necessary part of our legal system. While a majority of cases do not go to trial, when they do it is important to have the case decided by your peers.